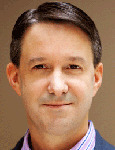 "Instead of basing appropriations on enrollment, like most states do, Tennessee now ties all taxpayer dollars to institutional outcomes, such as credit completion and graduation rate.
The unintended consequences of most laws are usually negative. Not in this case. Because the formula changes on the basis of an institution's Carnegie classification, it punishes colleges that move too fast up the academic ladder and then don't perform well at that level. Indeed, there is a strong financial incentive for universities to focus on improving what they already do rather than stretch upward.
'Most of the schools would lose 3 to 10 percent of their funding instantly' if they were measured by the weights of a higher class of institutions, says Richard G. Rhoda, executive director of the Tennessee Higher Education Commission. Take one of the state's regional colleges, Austin Peay State University. If it tried to become more like Middle Tennessee State University by awarding doctorates, Austin Peay would very likely lose 4 percent of its state funds."